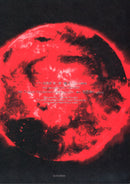 Description
Hayato Sumino (Cateen) has been attracting attention from all over the world.
Why don't you "play" the song that he says is "the original song I tried playing"?

Scorpion Fire" from the music game "beatmania IIDX 11 IIDX RED" is a piece that develops quickly and has many notes, but it also has strong classical elements and is a passionate piece that is suitable for a piano concerto.
Hayato Sumino arranged and performed it with a passionate desire to "create a solo piano arrangement version that is on par with the original," and the YouTube video of his performance has received over 2.2 million views.

The cover, with its superb paper quality, is stylishly designed and printed in silver, boosting the gorgeous work.
As someone who specializes in sheet music, I can't say I've ever seen anything like it.
I couldn't help but think, "Cool!" The binding has an impact that makes you say, "I've never seen anything like this before.

| | |
| --- | --- |
| Genre | Game Music |
| Instrument | Piano |
| Accompaniment | Solo |
| Grade | - |
| Composer | Konami Amusement (Virkato Wakhmaninov) |
| Arranger | - |
| Number of songs | - |
| Pages | 14 |
| Date of issue | - |
| Weight (kg) | 0.079 |
Song Title
Artist
Piano concerto No.1 "Sasoribi(Anti-Ares)"(pianosolo ver.)

Hayato 

Sumino

(

Cateen

)
Payment & Security
Your payment information is processed securely. We do not store credit card details nor have access to your credit card information.