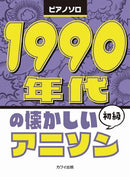 ---
Genre

Anime piano song collection
Instrument

Piano
Accompaniment

Piano Solo
Grade

Beginner
Pages

64
Date of issue

2023-04-01
Weight (g)

263
Song Details
Odoru Ponpokolin
Moonlight Legend
Cooking March
It Is My First Kiss Chu
Yūki 100%
Kimi ga Sukidato Sakebitai
My Friend
Unyielding Wish
Unyielding Wish
Bari Bari Saikyo No.1
Sobakasu
DAN DAN Kokoro Hikareteku
Aim to Be a Pokemon Master
Katsushika Rhapsody
Koji Koji Ginza
Spinning the Roulette of Destiny
Detective Conan Main Theme
Utabito
Ojamajo Carnival!!
We Are!
Payment & Security
Your payment information is processed securely. We do not store credit card details nor have access to your credit card information.